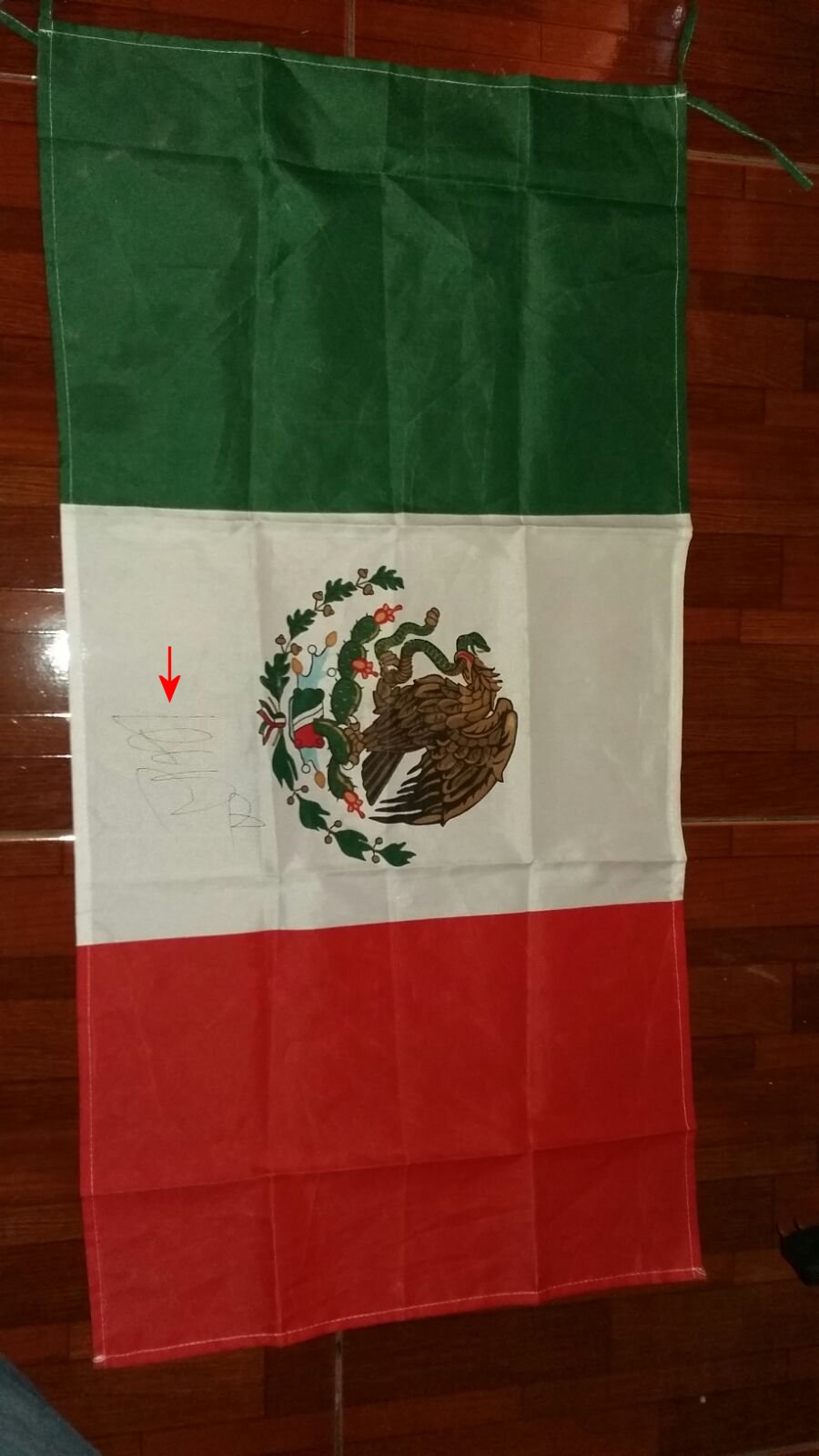 Zum Beginn der Tour haben wir diesmal ein kleinen Gastbeitrag für euch von unserem mexikanischen Vereinsmitglied Luis Andres. Luis hat die letzten Monate hier in Deutschland verbracht und dabei die Chance genutzt, neben einem Besuch beim Winterfest der Lenaisten auch Lena live zu erleben. Beim Auftaktkonzert in Hannover hatte er die Möglichkeit, bei einem Meet and Greet Lena endlich einmal zu treffen. Hier berichtet er nun über seine Erlebnisse.
---
Waking up at 6:00 am is not nice at all, and it's even worse when the reason for doing it so is because you are going to register your departure from the country that took you during the last 5 months. Doing this joined with the fact that you have to say good bye to the people that you have met during the last months, makes you think that anything can make your day better.
I had been told that I should arrive earlier in order to get a surprise. I was not sure of what that could mean even minutes before, because with all the stress that I was going through and the cold weather that we were having, I was having a really hard time understanding the people speaking German. It was not until a few minutes before getting inside The Capitol that I realized what was going on. While getting through the doors and waiting for the moment to meet Lena, I stopped getting worried about the weather and started to think about the fact that I was going to meet Lena for the first time. I was really nervous about that idea because I was not ready for something like that.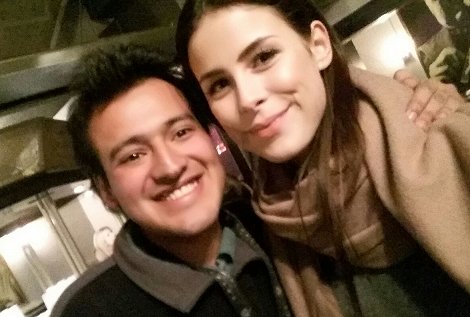 Once we got in and sat down in order to wait for Lena, I was just thinking what I was going to say. Letting clear the fact that I came a long way through to get there, it was in the top 3 of my ideas.
She arrived and people started to drop some questions that Lena was replying really nicely. Although due to the fact that I was so nervous, I was not being able to catch all the flow of the conversation. Then I decided to ask something, and even in English the words were coming hardly. The answer was not what I would have wished (No singing in Spanish in a short term), but still I have asked something straight to her and she was looking at me while doing so and just that was better than having a whole album in Spanish (I say that now but later I will want at least a song xD).
After some more questions (sorry for not giving more details about those, but to be honest if I say that I got 50% of the meet & greet I would be exaggerating xD), then we started with the pictures, and when I got my turn I just mentioned the fact that one of the reasons why I came here, was because of her. She signed my Mexican flag (which made me really happy) and I have now a picture with her (which makes me even happier).
The moment was over, and now the next part was the concert. Getting really close to the stage was something that made the day even better.
One of my highlights was the new opening act, Emma, which in my most sincere opinion, I liked more than Kat Vinter. I think she has a better way of involving the public, you don't have to know the songs she is singing in order to get really into it. So I think she did a great job. Having a new backing vocalist, which I also think I liked really much. Then we have the cover of Love Yourself, which I find better than the original version, with the voice of Lena I think it has a plus. And Sleep Now followed by Invisible, which happen to be my favourite songs of CS made me specially enjoy that moment. Then we got the second cover (Waiting Game) which was also really nice choice for the setlist. We had as well Mr. Curiosity, which for me live had a great bonus because is one of the ballads of Lena that I like the most. And I think she did it really good. And I was not expecting to listen to it this time. Going through the new version of Satellite, which I find really nice so the song doesn't get odd, so keeping it from the first part of the tour, was a good decision, I think. Afterwards, the encore which was composed by Home (which I think that if it's a fix song in the 2.0 tour it would be really good), Stardust and Wild and Free, which came at the end with the hearts coming out to the public as in the first part of the tour.
So as a summary, the concert had the structure of the 1.0 Tour, which was already really good. With some additions that made it really worth to see again.
Fotos: Stefanie Horn
So as I'm packing the last stuff in order to go back to Mexico, which it's really sad, because I really enjoyed my days in Germany and I don't want to leave it behind, I'm having a really nice memory of my last days. I just want to say thank you to all the people that made possible that I meet Lena, as well as all those who helped me during my stay in Germany, as well as the people with the ones that I exchanged some words in the forum or IRL. I'm so sad of leaving such a great country and great people, but that just makes me wish more coming back so I can meet all once more, and of course to see more of Lena. Who would say that getting into the forum years ago, would bring me so many happy moments and great memories here in Germany.
Thank you for everything and see you next time.
Luis.